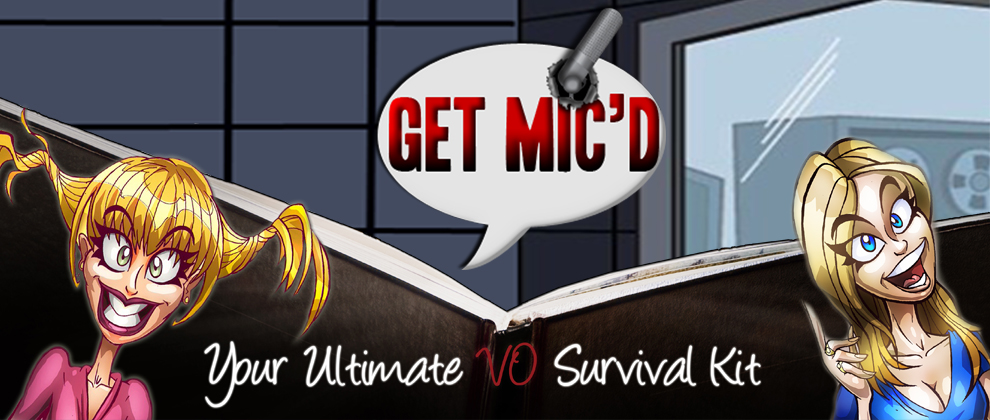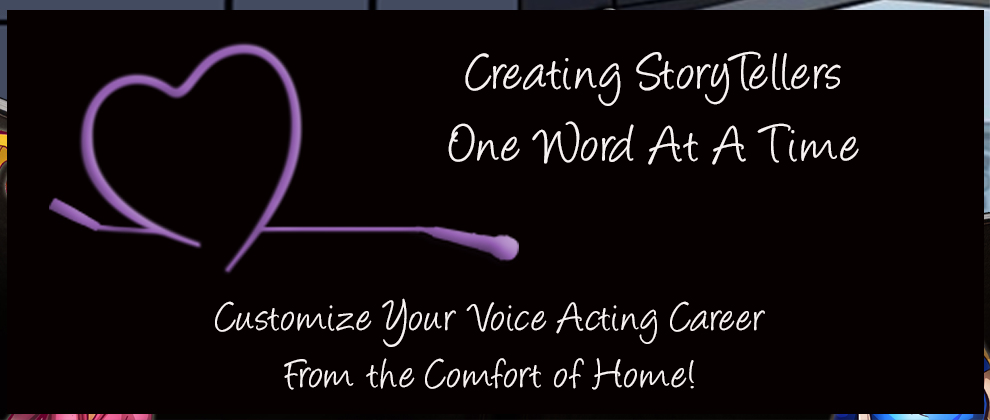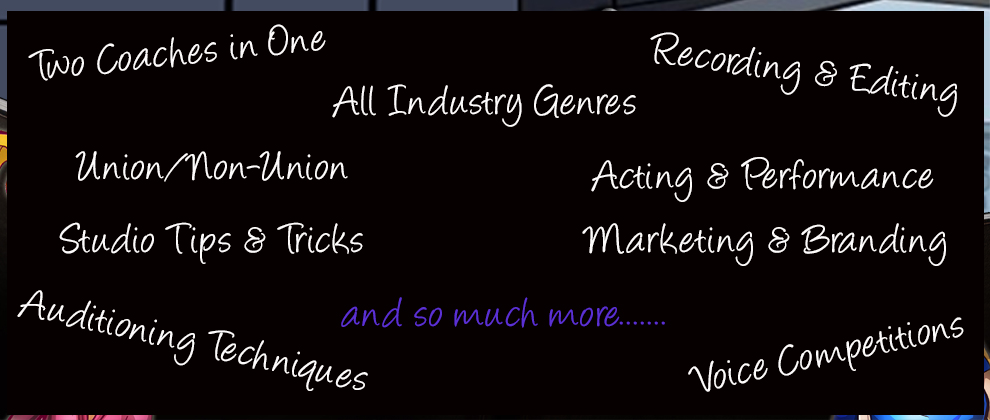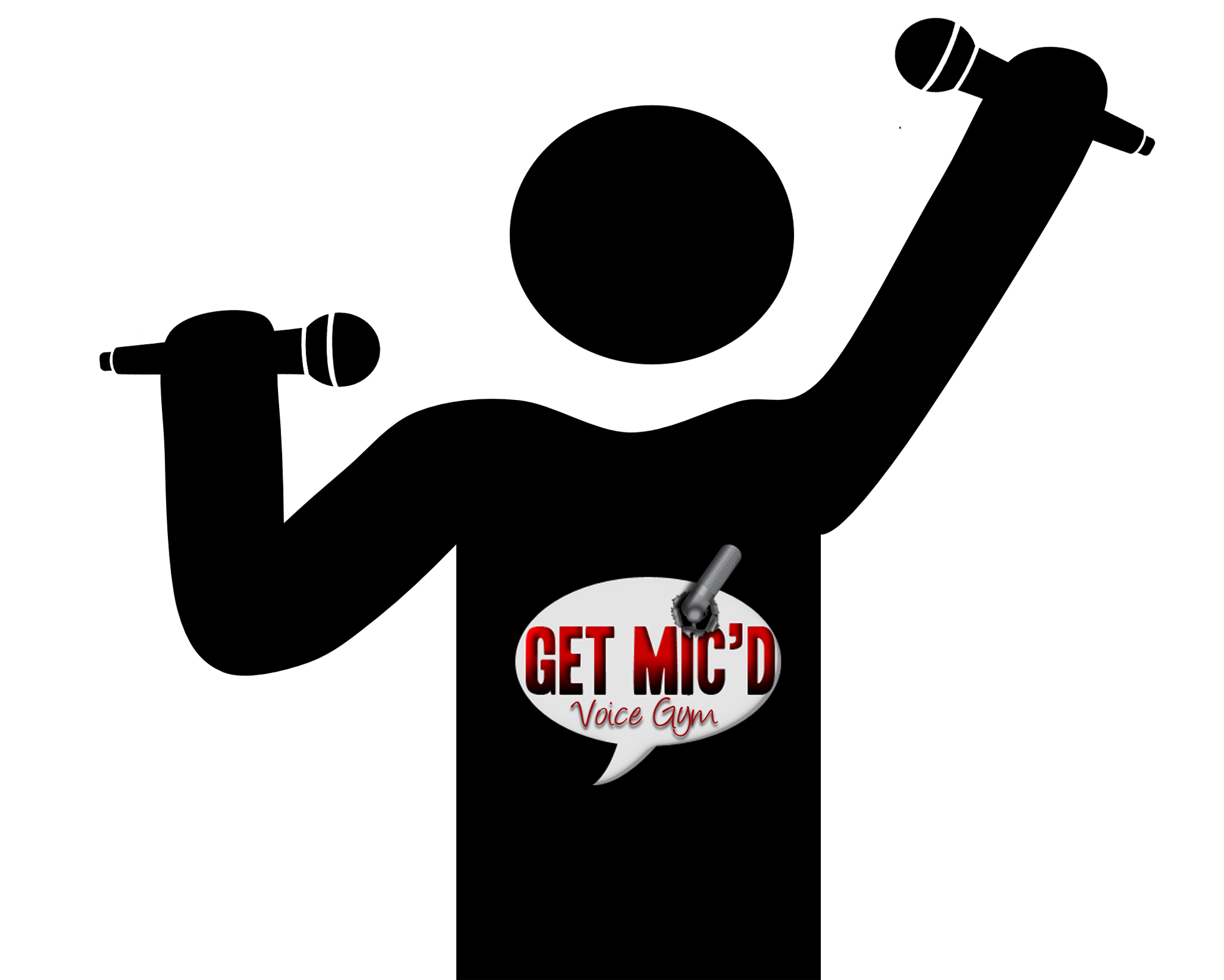 GET MIC'D VOICE CHALLENGE
Stay tooned – Submissions will soon be requested for an incredible experience, GET MIC'D VOICE CHALLENGE – It's GAME ON! Our fascinating new Voice Competition Series. Submit, two separate auditions of any genre of your choosing – up to two minutes maximum. Show us what you can do. Be creative and HAVE FUN! We will be selecting the Best Voices to take part in our Virtual Voice Competition! Who will be the MVP and WIN a fabulous array of prizes? Show Us what you can do!  Dates and details to be announced soon.

GET MIC'D ACADEMY
A Virtual Voice Program that offers you your very own personal VO training camp, designed for advancing various detailed, professional and disciplined skill sets to jettison your Storytelling Career to the Next Level of Grade A Professionalism. You will train, in depth, with two of the BEST in the Business, offering you a wealth of VO information, and on-hands workouts. This is not for the weak of heart. A rigorous, FUN, result-oriented training program that will push you to your optimum expression and give you the tools necessary to Thrive in the world of Voice Over.  Report for Duty.  Various programs offered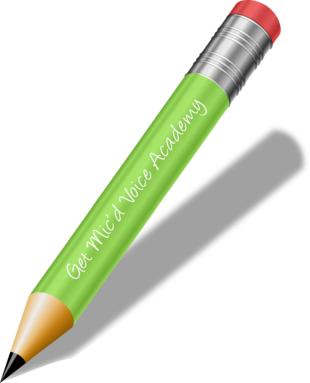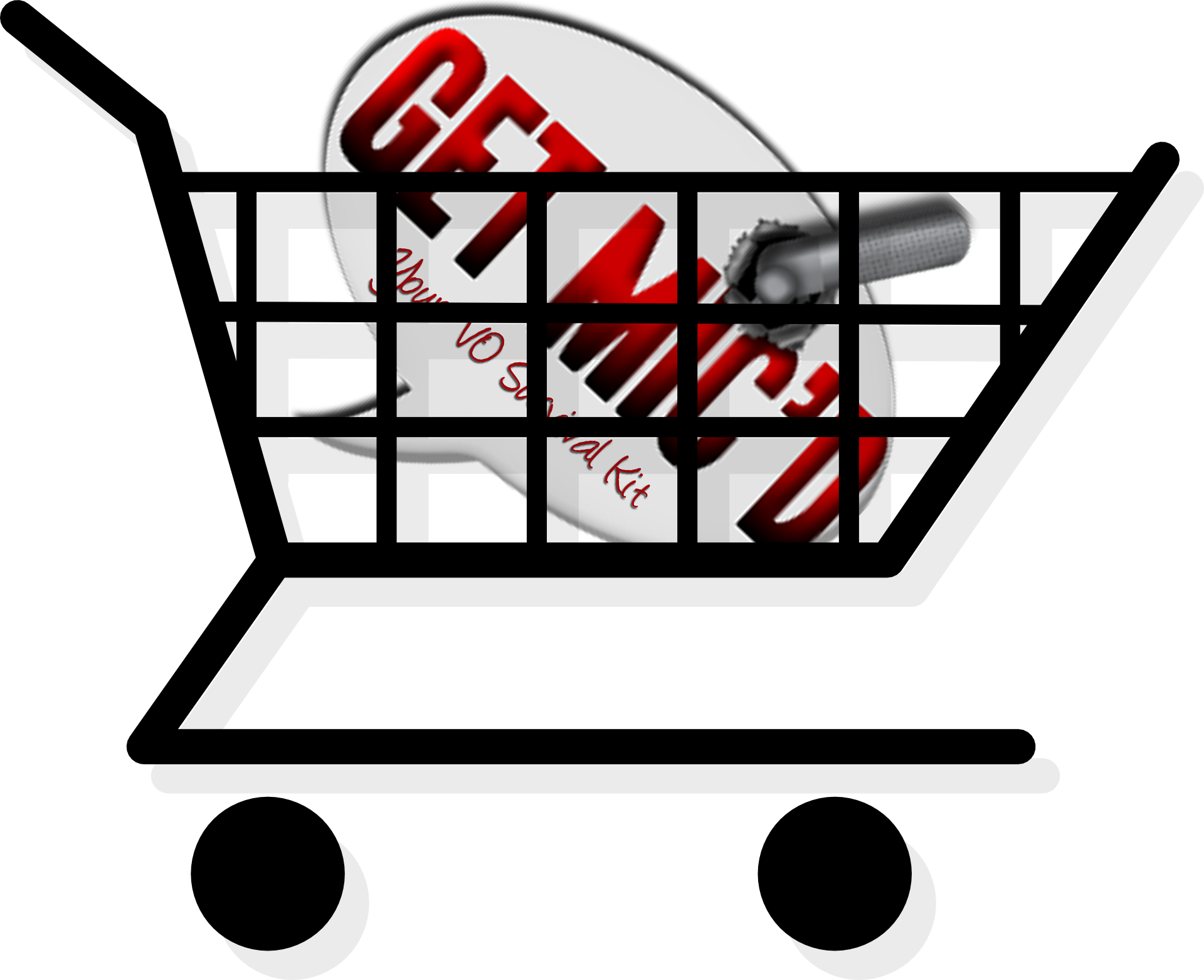 GET MIC'D VIRTUAL STORE
Go on a Shopping Spree! Treat yourself to an array of delightful VO Products, all available to help you THRIVE in Biggest Genre of Storytelling going- VOICEACTING. From Fabulous instructional Audio byte Chapters, to in-depth Video Workshops, Podcasts, books, equipment, acting techniques, merchandizing (coming soon) and so much more. Shop from the comfort of your own home and GET VOICING!

MONTHLY GLOBAL WORKSHOPS via Zoom
Join us for your monthly zoom workout.  Catered to both pros and newbies these 3 hours sessions will help take your career into overdrive.  Whether it's the basics on your home studio, marketing & branding, Acting Techniques, audition skills, demo prep, character creations, Vocal health, Agents, Finding work and so much more, Get Mic'd knows exactly what you need to thrive in the Voice Acting Industry. Stay up to date and be apart of this SOLD OUT Event each month. See you at the MIC!