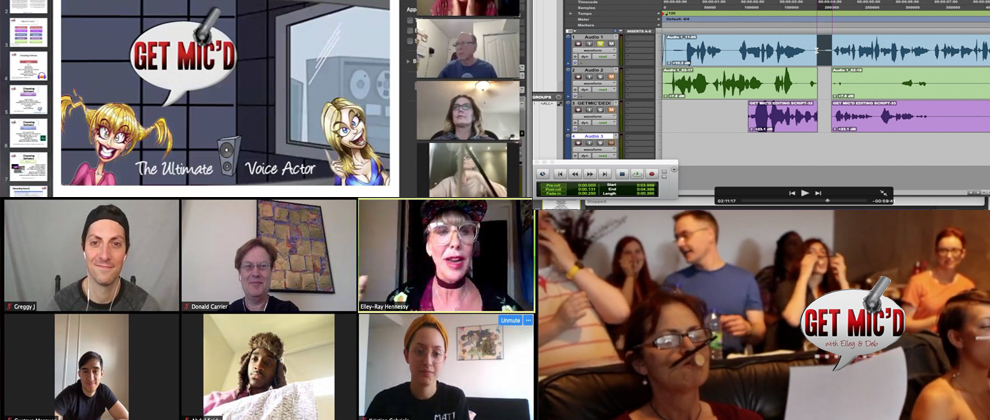 These two wild and crazy ladies are going to take you on a journey that will help set you apart from the rest. Sharing industry secrets most won't tell you and teaching you how to survive the voice acting industry.
The best part, Elley & Deb come from different sides of the industry. Never before have the union and non-union world combined like this – telling you everything you wanted to know and some things you may not want to hear.
Think you know all there is to know – we beg to differ!
Take your career into a direction you never thought possible.
THIS WILL BE ONE OF THE MOST COST EFFECTIVE AND BEST TRAINING TOOLS YOU'VE EVER HAD!!!  
Live Virtual VoiceOuts, In Person Workshops and Downloadable products available!
_________________
Get Mic'd – Audition Techniques Series
Let's Get Mic'd together and VoiceOut via Zoom!  Get hands on direction working on your Audition Techniques.  These virtual training programs are customized to suit your skill level. Elley & Deb will work with your specific needs, sharing their tricks-of-the-trade that will elevate your storytelling experience and give you proven results!
Video Games – Wed July 8th 7-10 p.m. EST
July 8 @ 7:00 pm

-

10:00 pm

$65
Looking for other training tools like downloadable workshops and more? Visit the Get Mic'd Store!